Why do consumers spend their money on goods and services? Consumer goods include tangible objects and non-tangible entities, including services. Some goods can be bought and sold, while others must be consumed or performed. In the world today, consumers spend money on both types of goods and services. For example, gasoline is a good, but processing it is a service. Although it's important to recognize the differences between the two, they are frequently combined.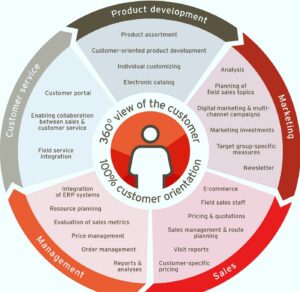 Product categories for consumers
Consumer products are items that are purchased for personal use or by households for specialized uses. They are typically purchased in small quantities. There are four general categories of consumer products.
The first category is fast-moving consumer goods, which are the products we use every day.
This category includes items like toilet paper, milk, and bread. The second category is the impulse and emergency goods. These items require more thought and are typically more expensive. They also tend to have a longer lifespan.
Another category is specialty products.
These products are sought after by consumers due to their characteristics and brand identity. They are often of high value. These products can be durable or non-durable. They are different from shopping products in that price is not the most important factor. They are purchased for personal preference, brand loyalty, or other factors. Some examples of specialty products include antiques and wedding dresses. These items are typically more expensive than fast-moving goods.
Unsought goods are goods that consumers would never otherwise buy.
Many people buy them out of fear or necessity. These products are often used for personal use and are not durable. Consumers may not realize that the item they are purchasing is an "unsought" one until it breaks. Consumers don't think they need them until they run out and they are forced to buy them. They may also buy them as gifts, but this is not common.
Convenience goods are the most commonly purchased consumer products.
These products are usually low-priced and placed in convenient locations. They are available whenever consumers need them and are usually purchased for convenience rather than utility. The products can be found in supermarkets, grocery stores, and convenience stores. They also have a wide distribution, and require mass marketing to reach the masses. This makes them easy to buy. They are easy to use and can help make life easier.
Consumer product goods industry
The consumer product goods and services industry produces a wide variety of products that generally fit into one of four basic categories: food, household goods, clothing, and toys. Some companies also produce products that fall into more than one category. A product's success is determined by how effectively it is marketed and by how well the company can promote its brand name. As a result, the industry is highly competitive, with firms competing for shelf space. To succeed, firms must develop highly sophisticated packages, enhance their marketing, and satisfy consumer demands. The industry faces many challenges, including market consolidation and competition from other industries.
The consumer product goods industry has changed as technology has changed the way it sells products.
With digital technology, brands are able to sell products directly to customers. In addition, companies are now leveraging the emergence of mobile shopping apps and other e-commerce platforms to expand their business and reach. Some companies are even developing subscription services. These services are designed to make it easier for consumers to receive the products they want when they want them, and at a price, they can afford.
The consumer product goods industry provides durable and nondurable goods to consumers. Durable goods, which last longer than three years, are sold door-to-door and online. These products require more research and maintenance than non-durable products. Moreover, the consumer product goods industry employs workers with a variety of skills. To learn more about the consumer product goods industry, click on the links below. You will find helpful information about consumer packaged goods companies and trends in this industry.
Fast-moving consumer goods product list
The products that are sold quickly and cheaply are considered fast-moving consumers goods and services. These include non-durable household goods, packaged foods, beverages, toiletries, candies, dry goods, and other consumables. The following list includes common examples of these products. Fast-moving consumer goods are often referred to as FMCGs. These types of products are not intended for long-term storage. They are typically purchased for immediate consumption, and may not be resold in a long time.
Some fast-moving consumer goods are staples that are in high demand.
These are the products that consumers use frequently and need to replenish often. Examples of fast-moving consumer goods include food, beverages, clothing, and personal care products. If you're looking for a new career, consider a career in the FMCG industry. There's a huge market for these products and you can start a business by selling them.
The most important thing to keep in mind when looking for a job is to make sure the company is willing to stick with you. The best job applicants are willing to put in the necessary time and effort to find a job they enjoy. Fast-moving consumer goods aren't necessarily well-paid, but they have a high potential to make the company money. In addition to this, a career in consumer goods will allow you to explore a variety of career paths.
Why do consumers buy products and services?
Why consumers buy goods and services is not always clear. Some studies have shown that they buy for the perceived benefits. For example, millennials purchase experiences over physical goods. There are many theories about why people buy products and services. Regardless of the theory, there is an underlying reason why people buy products and services. Here are a few of them. These theories all point to the same thing – the human desire to feel good.
A strong reason to buy a product or service is essential.
Developing a compelling value proposition requires taking into account the reasons why people don't buy. This approach can lead to a better value proposition. A customer's reticence is a major problem for a company looking to attract customers, but a benefit for the company that wants to retain them. For example, a customer may not be interested in purchasing a product if has had too many bad experiences with the company.
Who are the main consumers of u.s. goods?
The United States relies heavily on imports to provide most of its products, especially those with limited domestic production capacity. For example, 95 percent of coffee in the U.S. is imported, while half of all fresh fruits and vegetables are imported. Over the last three years, agricultural imports have increased by four percent. Despite this, there is some evidence that the United States is a net importer of goods.
Despite President Donald Trump's complaints about imports, the United States still exports a majority of its goods. In 2017, American businesses spent $566 billion more on imported goods than on exports. They sold $2.3 trillion worth of goods abroad. However, some of our trading partners have threatened to punish us by imposing tariffs on U.S. goods and services. For example, Europe has threatened to levy tariffs on Harley-Davidson motorcycles and Kentucky bourbon, while Brazil is threatening to cut back on coal exports.
China continues to be the leading market for U.S. goods and services.
Last year, US goods exports to China topped $127 billion, outpacing growth among the rest of the world. The United States was the number one export market for goods in 2017, and the number two market for services. With this growth, it is no surprise that China is the biggest consumer of U.S. goods and services.
About a quarter of the U.S. consumer sector is made up of imported goods, although more than half of these products are used domestically. Imports are also a significant part of the cost of production of goods and services in the U.S., with over 10 cents of every dollar spent on imported goods. This means that imports are an important source of American economic growth.