Investment loans work similarly to a home-equity line of credit but are secured by a portfolio of financial assets. They can help you invest in a variety of opportunities around the world. They can also help you grow your investment into a profitable portfolio and generate an additional source of income. Additionally, they may help you reduce your taxable income because the interest paid on the loan is generally deductible when the loan is invested in a managed fund.
Is it easy to get investment loans?
Getting investment loans is not always an easy task. It requires a lot of research and patience on your part. It also requires a good credit score. If you have poor credit, it can be difficult to qualify for an investment property loan. However, there are a few tips that can help you qualify for the loan.
It is important to have a good credit score, as it will affect your interest rates.
Ideally, you should have a score of 740 or higher. A lower credit score means you'll have to pay higher interest rates and will need more down payment funds. Also, you should have sufficient reserves in your bank account for six months.
It is a good idea to compare the terms and conditions offered by different lenders.
Some are more favorable for investors than others, so it's important to compare them carefully. You should also obtain a copy of your credit report from the major bureaus. Check the report carefully for any debts you can pay off and any blemishes. Also, don't forget to report any mistakes you find.
How to get an investment loan
An investment loan is a type of financing that allows you to buy an investment property. The amount you can borrow is determined by the value of the property and your financial situation. In most cases, you will need to pay at least 20% down. In other cases, you can borrow up to 80% of the value of the property.
Unlike an owner-occupied home loan, getting a loan for an investment property requires a higher credit score and a larger down payment. You will typically need a credit score of 720 or higher. However, if you have a poor credit score, you can still get a loan by taking steps to improve it. Several factors affect your credit score, including the amount of revolving debt you have and your ability to make timely payments.
Whether you're looking for a short-term loan or a long-term one, you'll need to consider what type of loan you need. Hard-money loans are usually more expensive than traditional bank loans and are only suitable for investors who plan to pay off the property quickly. They may require a 25% down payment, have high-interest rates, and require upfront points and a prepayment penalty.
Investment loans requirements
Investment loans require careful consideration, but it can be possible to obtain a loan with good terms. The requirements of such loans vary by lender, but the main factors are the credit score and down payment. The value of the property and rental income also play a role. Investment loans are available from lenders who specialize in this area, including private lenders and hard money lenders. Before you apply for a loan, contact a lender for more information.
Investment loans require a large down payment.
Unlike conventional loans, these loans typically have a higher interest rate and a longer repayment period. However, a down payment of twenty-five percent is required for a single-family home and thirty percent for two to four-unit properties. Moreover, borrowers must have a 720 credit score to qualify for the program.
Investment property loans require a credit score of 720 or better and a 20 percent down payment. Interest rates for these loans are generally one to three percent higher than those for a typical home loan. The risk-based pricing adjustment factor for investment loans is 0.75 percent. Applicants with bad credit should work to improve their scores. Other factors to consider when deciding on an investment property loan include revolving usage and timely payments.
Can you use a loan to invest
One common question that people have when considering a personal loan is, "Can you use investment loans to invest?" Investing with a personal loan offers some advantages over other types of borrowing. First, personal loans have a short-term, fixed-rate repayment plan. Second, they don't require collateral. However, borrowers must make their payments until the loan is paid off. If they fail to make their payments, they risk damaging their credit score. Personal loans are available in amounts ranging from $10,000 to $100,000, although many lenders offer smaller loans as well.
However, before you choose to borrow money to invest, it's important to keep several things in mind. First, make sure you can afford the monthly payment. Keep in mind that investing is risky and that you could lose all of your money. In addition, if the investments do not perform as expected, you'll have to pay back the loan with interest. That's why it's important to calculate the potential return on your investments before taking a loan.
Another way to invest with a personal loan is to buy stocks or real estate. While both types of investments require a certain amount of cash, personal loans offer a quick solution to a cash crunch. By using a personal loan to invest, you can access cash without risking your home or car.
Where to invest loan money
As a borrower, it's important to understand the risks and rewards of different investment types. There are many types of loans available and you should choose one that fits your risk profile. If you're looking for a low-risk investment, a loan for a start-up business may be the right choice. These loans are typically secured, and have a low return, but they also offer a steady stream of payments.
One way to invest loan money is to buy stocks.
It seems like the logical choice when interest rates are near historic lows. At those rates, the amount of money invested should be large enough to make a good profit in the market. While this strategy is risky, some people have made money this way.
Another option for investing loan money is to pay off your credit card balance.
While this investment option may seem risk-free, it's risky, as you must pay the loan back. In addition, it may require a significant amount of time and consistent investing to see a decent return.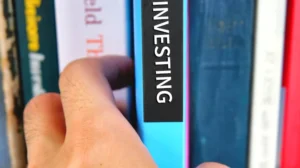 Can I invest loan money in the stock market?
It may seem like a smart idea to borrow loan money to invest in the stock market, but there are some risks involved. For starters, you'll have to pay back the interest on the loan, which can add up quickly, and you may not be able to make a profit. Fortunately, there are other ways to invest loan money in the stock market without triggering a call.
Investing personal loan funds in the stock market is a great way to increase profits and generate additional income. However, you should be cautious and go for long-term play. As with any investment, there's always the risk of losing money, so you should always consider your investment strategy before putting your loan funds in it.
Taking out a personal loan to invest in the stock market is a risky option. It can be tempting, especially if you don't have the cash available to make a significant investment. However, this type of investment has a high rate of failure. And you should always keep in mind that you'll be paying interest and that you may have to liquidate other investments in order to repay the loan. You should also consider your credit history when taking out a personal loan to invest in the stock market.
Why are investment loans with higher interest?
The interest rate on an investment property loan is typically higher than the rate on an owner-occupied home loan. The reason is that lenders consider investors to be higher-risk borrowers. Their income from the investment property is not guaranteed and they could face a situation where they cannot repay the loan. While a higher interest rate may seem like a small difference in the short term, it can quickly add up over the long run.
Another factor that contributes to investment property interest rates is flight risk. In addition to high-interest rates, investors do not live in the property, so if their financial situation deteriorates, they might have to sell and move on to a different location. Further, property investors often own more than one investment property, leading to higher borrowing levels and multiple debts.
How to claim investment loan interest
When you borrow money to buy a taxable investment, you can deduct the interest paid on that loan. This includes margin loans, which are used to purchase stocks. However, you cannot deduct interest on tax-advantaged municipal bonds. You must make a payment during the year in which you took out the loan.